Heech by de Mar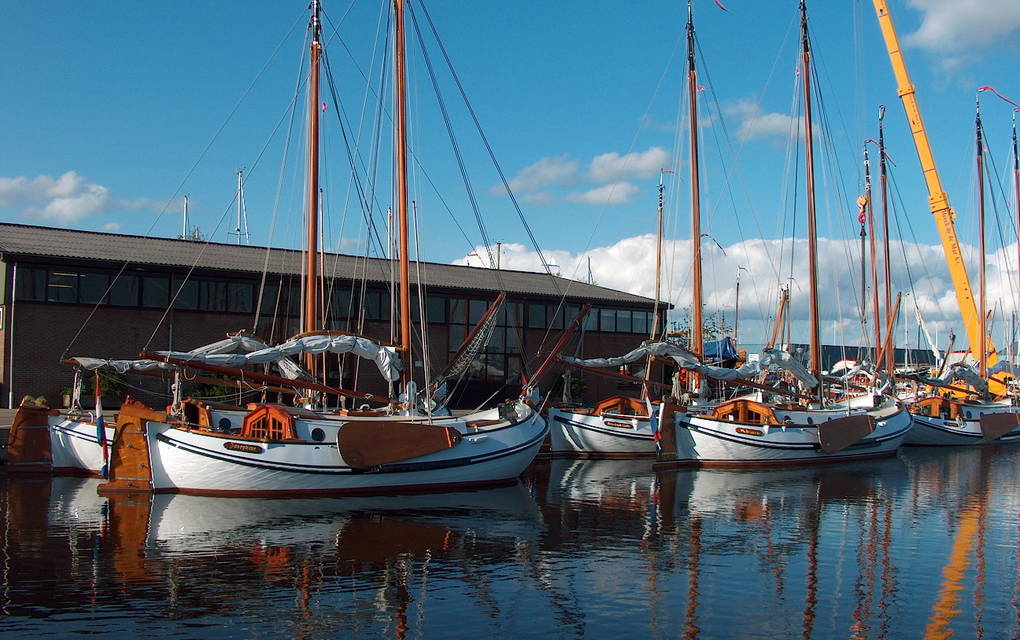 Charter and sale mediation flat-bottomed yachts
Heech by de Mar offers an unique and beautiful charterfleet of 30 ships from a 6,65 Grundel to a big Lemsteraak measuring 14,50 meter with other types like Staverse Jol, Zeeuwse Schouw, Vollenhovense Bol, Lemsteraken, Schokker and Hoogaars, that are suitable for a crew of 2 to a maximum of 12 persons.
We also have app. 55 Round- and flat-bottomed ships of different models for sale in our own sale port. We are also specialized in the design and building of Lemsteraken ( Alongside of the rental and buy / sell mediation, Heech by de Mar is specialized in the building of Lemsteraken of our own design (from 9,50 to 13 meter).
Repair and maintainance
You're on the right place for repair and maintanance of your ship (technical, painting and carpentry work). We can hoist and transport boats, with or without a standing mast, of up to 25 tons.
Business hours
Our company is open 7 days a week during the sailing season.
Mon - Fri 8.00 AM - 17.30 PM
Saturday 10.00 AM - 17.30 PM
Sunday 12.00 AM - 17.30 PM from November 1th untill April 1th we are closed on Sunday.!
For appointments outside our office hours, please contact us by phone: 0031-515-442750 or by sending us an email: info@heechbydemar.nl

We would like to Welcome you. Please, feel free to visit us.
Yachtcharter in Holland