Charter and sale mediation flatbottomed yachts
Heech by de Mar offers an unique and beautiful charterfleet of 30 ships from a 6,65 Grundel to a big Lemsteraak measuring 14,50 meter with other types like Staverse Jol, Zeeuwse Schouw, Vollenhovense Bol, Lemsteraken, Schokker and Hoogaars, that are suitable for a crew of 2 to a maximum of 12 persons.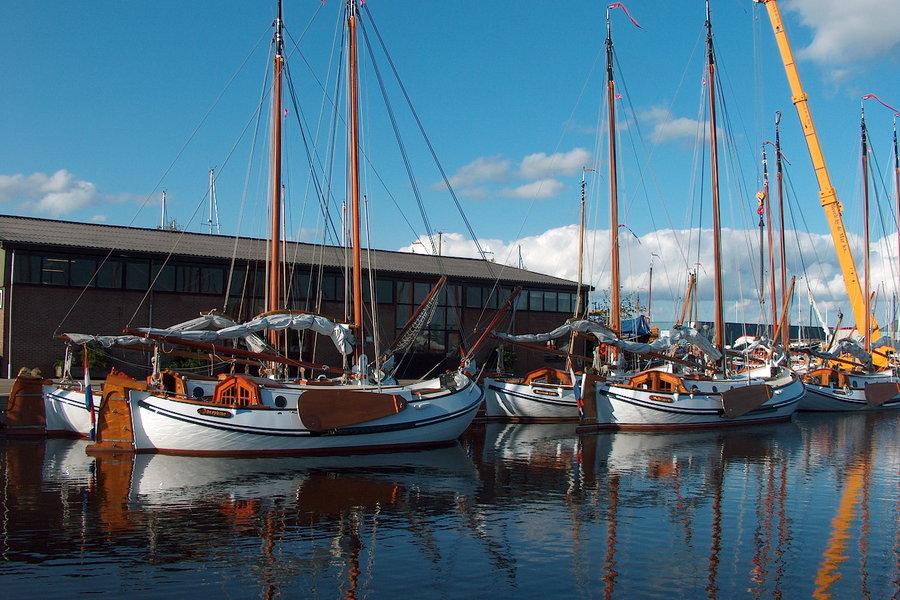 If you love water, come to Friesland!
Sailing routes in Holland
Here you'll find a couple of sailing routes which you could sail with several Yachts from Heech by de Mar. We give you an estimate time schedule on every route, and advice if sailing experience is needed and some advice if the route is suitable for every weather circumstances. We wish you a lot of sailing pleasure!


Subscribe to our newsletter
Receive the latest news from Heech by de Mar a few times a year!
Sign up